It's been more than a week since Thanksgiving ended and we've had some good stories cranking out at MakeSandcastlesNotWar.  Things have been pretty normal so far, slipping back to the old routine for the days ahead.  There hasn't been much excitement in this sluggish week and…OH MY GOD!  It's an empty bottle!
ANOTHER bottle has entered our office!  It was filled with a note inside, just like the last two we have received.  The bottle was smashed open in order to check out the note.  This note said, "Activision released Pitfall! for the Atari 2600 game system on April 20th, 1982".
Ok then, so our newest clue talks about Activision releasing Pitfall! for Atari 2600 over 14 years ago.  There's already a post about a Crash Bandicoot reboot title being released next year.  Could this clue have something to do with Crash Bandicoot?  How come this clue switched from relating to music to becoming about video games?  What is the answer to ANY of this?
Well then, here's the research that has been dug up about the latest clue.  Pitfall! was a platform game released for the Atari 2600 from Activision.  Players control Pitfall Harry as he navigates a jungle and collects treasures along the way.  Such treasures that are found in the game included bags of money, gold/silver bars, and diamond rings.  You must avoid any obstacles or hazards that come in your way of your journey.
The game received much praise after its release, becoming one of the best-selling titles for the Atari 2600 (over 4 million copies were sold when it was released!).  It is widely regarded as helping to define the side-scrolling platform genre.  Pitfall! also made the #1 video game on the Billboard for 64 weeks straight.  This game helped generate huge success to the Atari 2600 console.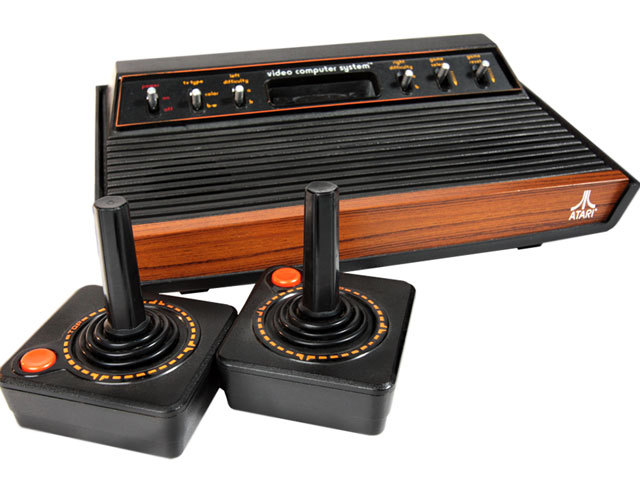 Atari released the Atari 2600 on September 11th, 1977.  The Atari 2600 popularized the use of microprocessor-based hardware and ROM cartridges that contained game code.  It was typically bundled with 2 joystick controllers, a conjoined pair of paddle controllers, and a game cartridge (first it was Combat, but was replaced with Pac-Man later on).  While the Atari 2600 has been discontinued for 14 years, you can still find most of these games to play online.  Things were running smoothly for the Atari 2600, until the video game crash of 1983 occurred.
Let's rally up all of our clues together:  First we had a note about an All-Star Concert held in memory of Freddie Mercury that took place on April 20th, 1992 (read here).  A week later, we got another message about Barbara Streisand recording We've Only Just Begun on April 20th, 1971 (read more on this clue here!).  Now we have some message about Pitfall! being released for Atari 2600.  Two clues about music, one on a video game release, and yet NO answers that would crack the case.
What is the connection of all three clues?  Why was a video game release thrown into the mix of this puzzle?  And what's the significance of these dates?  Stay tuned because ALL of the answers will be revealed in just TEN days!