Last night was the season finale of American Horror Story: My Roanoke Nightmare.  The season ended with random TV spin-offs, a guest appearance from an earlier season, more killing from the spirits of the Roanoke House, and a surprising survivor.  It has a been a long and twisted road after 10 episodes.  After a shocking season, we find out what happened to the final cast member.  Let's take a trip down summary lane to discuss what happened.
Summary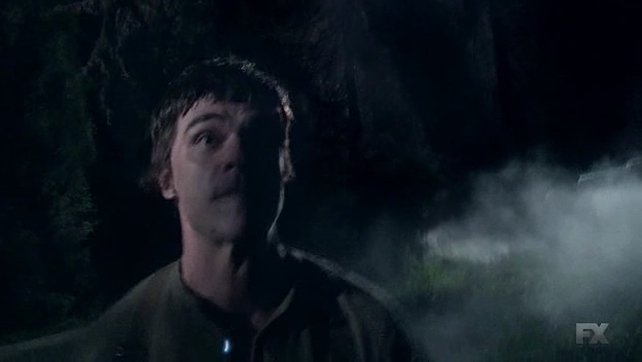 So we start off at a PaleyFest event that featured all of the cast members in the show.  A woman asked a question to Rory and got a sweet hug from him.  Next we see a YouTube video of her discussing her issues with the 2nd season (titled Return to Roanoke: Three Days in Hell).  Another video features Jether Polk of the Polk family (i.e. the one that cut up pieces of Lee's leg and snorted coke with her) discussing his plans for being on TV for the 2nd season.  This happens before the title credits come in.
After the credits, we hear about Lee Harris's calamitous life when she appeared on the show.  The jury decided that Lee was acquitted of all murder charges against her.  She was considered innocent of her accused actions…or so we thought!  Lee's next appearance was at Lana Winters show.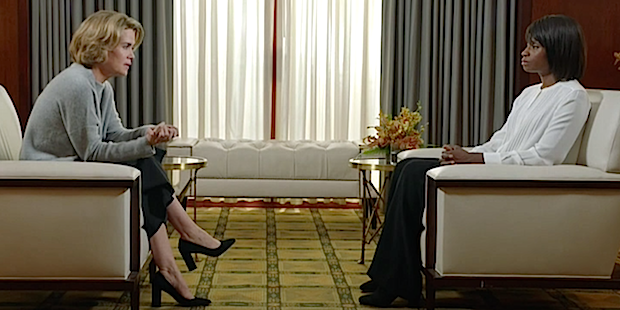 American Horror Story fans would remember Lana Winters in American Horror Story: Asylum.  The duo discussed that they both overcame traumatizing obstacles to stay alive (Lana Winters kept inside Dr. Thredson's house with furniture made of HUMAN SKIN…yeah, I don't even want to go down that road again!).  Lana remarks that she has heard from Lee's daughter Flora, which was when Lee starts to become agitated and shocked over the news (you heard me right, Flora was alive the ENTIRE time!).  All of a sudden, gunshots are heard from another room.  It is revealed that Jether broke into the station to seek revenge against Lee for trying to kill him.  Jether is shot by the police and we cut to commercial due to "technical difficulties".
The next scene starts with a group of ghost hunters from Spirit Chasers looking to catch ghosts at the Roanoke house.  They trespass the house during the blood moon (bad idea!) to capture the spirits of the house on camera.  Lee interrupts the show, bursting in looking for Flora.  All of the Spirit Chasers crew are murdered by the ghosts.
Lee finally finds Flora in the house.  After being cooped up during the blood moon, Lee lets Flora go.  She decides to have Priscilla shoot her and set the house on fire while Flora gets away.  So who ended up the lone survivor of this season?  Flora Harris.  It was Flora Harris that would be the only surviving cast member for the show.
It was such an explosive season of American Horror Story this year!  The documentary-style format seemed strange in the beginning, but I finally understood parts of where the show was going.  Piggy Man was a crazy serial killer this season and it was ironic that he was already introduced back in season one with American Horror Story: Murder House.  Ryan Murphy definitely took the series in another direction with these twists each episode.  Usually most of the surprises are revealed in the first episode, but this season laid out the surprises every other episode.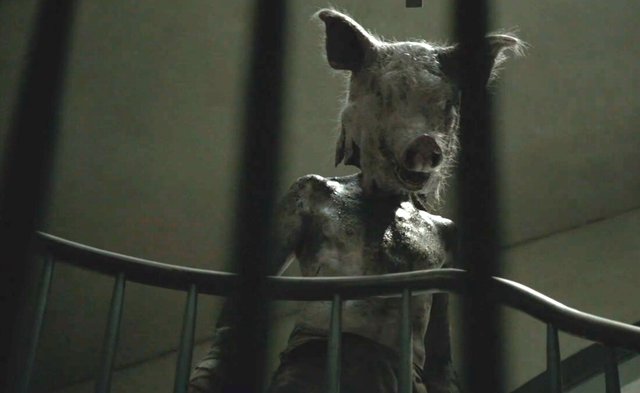 Overall, I really enjoyed watching American Horror Story: Roanoke this year!  Another killer season has been complete for the fall season.  The criss-cross references from the earlier seasons were interesting to discover in the first five episodes.  Season 7 will start in 2017 and clues to the new season will roll out in Spring.  Who knows what twisted stories Ryan Murphy has in store for us next year?  Until then, we will just have to breathe a sigh of relief that we finally made it out of the Roanoke House.