I just finished the final season of Angel this past week.  It was a memorable, yet strange season to binge-watch on Netflix.  From the bickering between Angel and Spike to seeing Angel being transformed into a puppet, season 5 just went completely off the rails as far as the storyline goes.  Season 5 may have been a bit silly, but there were some surprising cameos I caught earlier in the season.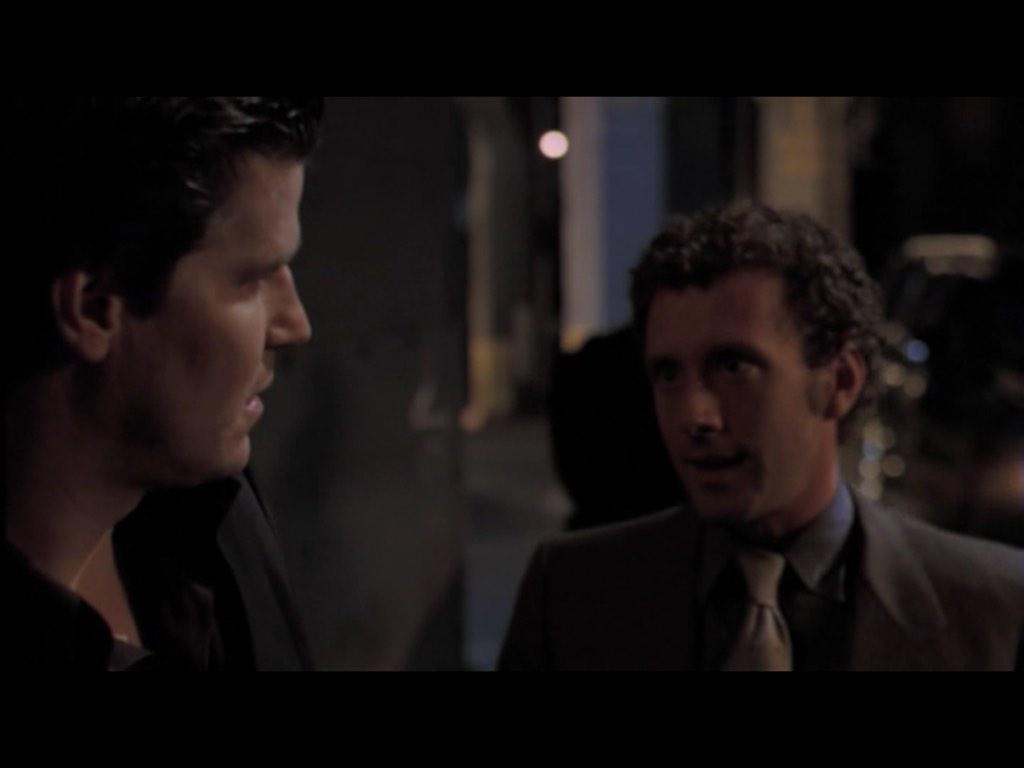 On 'Conviction', I noticed something familiar about the man suited up in a light brown suit, dark blue shirt, and yellow tie.  My Spidey senses urged me to do a IMDB search on my phone while watching the show.  After a quick IMDB search, I was shocked to realized that the man was no other than T.J. Thyne from Fox's Bones.  David Boreanaz and T.J. Thyne were in Angel before signing on to do Bones.  Another TV Criss-Cross has been spotted!
T.J. Thyne made his first guest appearance on Angel when it aired on October 1st, 2003.  He was born in Boston, Massachusetts and moved south to attend high school at Plano, Texas.  His first appearance on-camera was Doctor Oberman in Friends.  Thyne hit it big on the silver screen when he made a starring role in Fox's hit series Bones as Dr. Jack Hodgins.  Other shows he has made appearances on include Kenan and Kel, Dharma and Greg, Home Improvement, The Tick, NCIS, and other series.
This was an interesting TV criss-cross to spot!  I caught up with every season of Bones so far and was surprised to see that T.J. Thyne worked with David Boreanaz on Angel.  Dr. Jack Hodgins is the badass bug boy of the Jeffersonian Institute, calling himself 'King of the Lab' when he made a breakthrough in the case.  While Angel may have concluded over 12 years ago, Bones is still running its 12th and final season in 2017.  This would be our last year seeing the duo on the silver screen unless another surprising project is in stores for next year.  Until then, we will have to wait until 2017 for the final season of Bones to hit the airwaves.