One of the coolest magazines that came out when I was a kid was Nintendo Power.  Nintendo Power was this amazing news and strategy magazine that was published each month by Nintendo of America.  The first issue was published in July 1988 with a spot light on the release of Super Mario Bros. 2 for the NES.  Upon its initial release, Nintendo of America published 3.6 million copies of the magazine.
Each issue contained certain sections for the readers to read through on their free time.  One example was the Pulse section that featured letters to the editor that were submitted by the readers.  Power Up was a multi-page section dedicated to news relating to the video games, their developers and publishers, and special announcements.  The ending section of Power Up was called Game Forecast, a tidbit listing upcoming games and the status in relation to their release.  Counselor's Corner was a section where counselors answered game-related questions and provided hints or strategies to their audiences.
Millions of Nintendo fans wanted their hands on the magazine each month.  Nintendo was entering the golden age of home console video gaming during the 90s and their Nintendo Power magazine was riding the wave of success.  The magazine ended its decades of fun with their final issue released on December 11th, 2012.  It may have been an end of a glorious era, but the internet swooped in with a surprise.
Starting this week, Nintendo fans can find every issue of Nintendo Power online.  That's right, all 285 issues of Nintendo Power have hit the digital shelves!  Fans of the gaming magazine can find every issue at archive.org.  90s gamers can head over to the site to reminisce about the golden days of home console gaming, when you had to read Nintendo Power to search for the hidden secrets found in Super Mario Brothers.  Travel back in time with these classic issues featuring those cartoony graphics of your favorite Nintendo characters on the front cover.
It is so cool to see all of these issues of Nintendo Power up on the internet!  I haven't read any of the issues since I was a kid and it'll be great to read some when I am free.  Looking back, I relied more on Prima Strategy Guides or strategies I printed out from the internet to get through the level I was stuck on.  Nintendo is riding the nostalgic wave once again by putting up these issues on archive.org for everyone to rejoice over.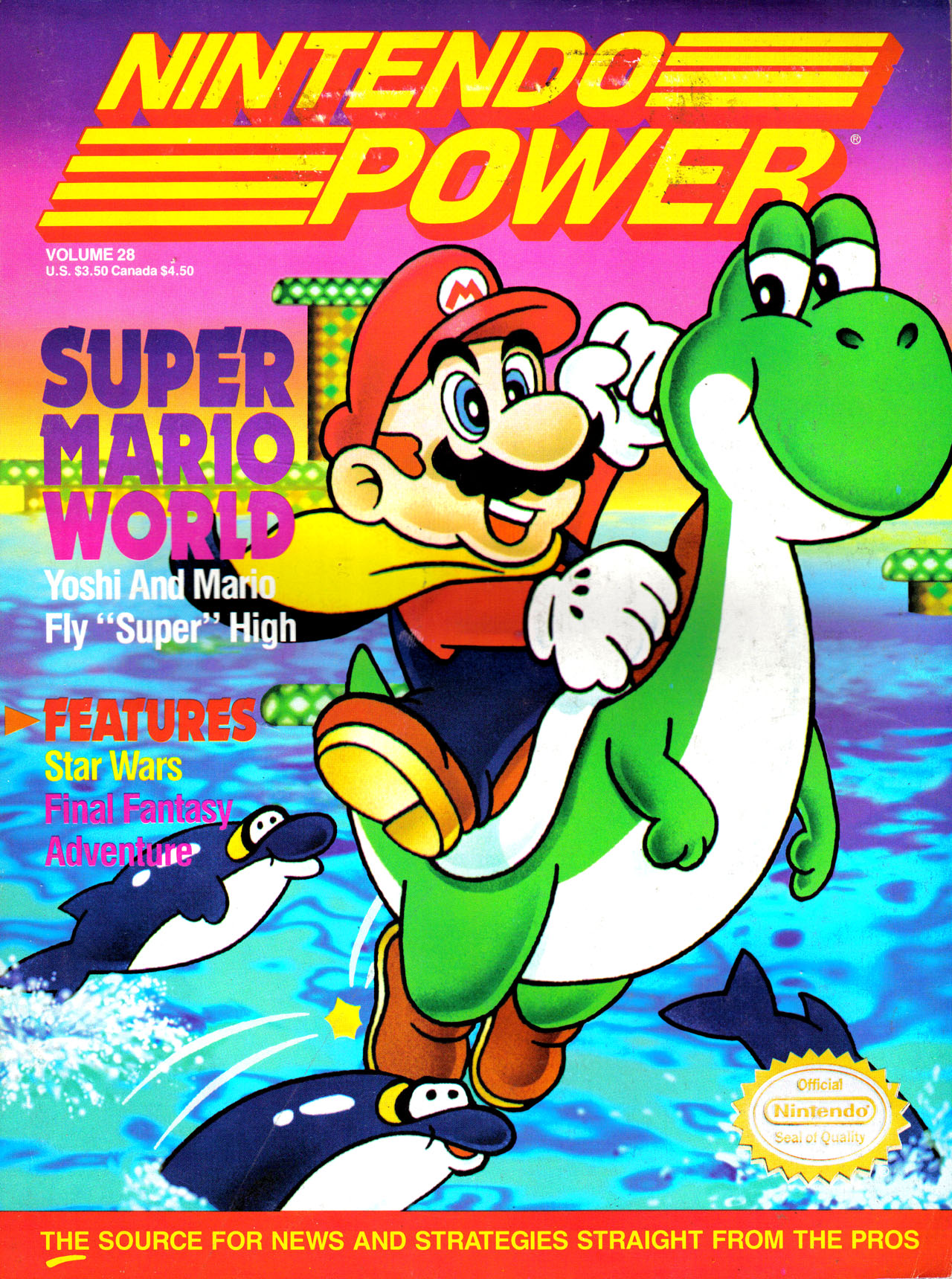 If you are a true 90s gamer, you definitely should scroll through a few issues to reminisce on the golden age of gaming.  Before things like YouTube or IGN, Nintendo Power was the magazine to get in order to beat that tough boss or complete that difficult level you have been stuck on for weeks.  So if you want to figure out how to pummel that boss on Donkey Kong Country 2, I would take a look through an issue of Nintendo Power for those hints and secrets of the game.