Salem is a fun city to roam around in during the day.  Home of the historic Salem Witch Trials, this city provides lots of fun restaurants and shops to poke through with your friends and family.  Because of its popularity surrounding the famed event, Salem has become a popular hotspot on Halloween.  In fact, the whole month of October is booming with tourists from all across the country to get a taste of the witchcraft that go on around the streets.  I should know how amazing Salem is because I graduated from Salem State University not too long ago!
Being that Salem State University is mere steps away from downtown, Salem brings in a great crowd of young adults who want to go bar crawling at night.  Restaurants like Opus and In a Pig's Eye provide unique dining selections for friends and family.  One popular spot that opened up last month was BitBar Salem.  When I found out that it was an arcade restaurant/bar, I just HAD to check this place out!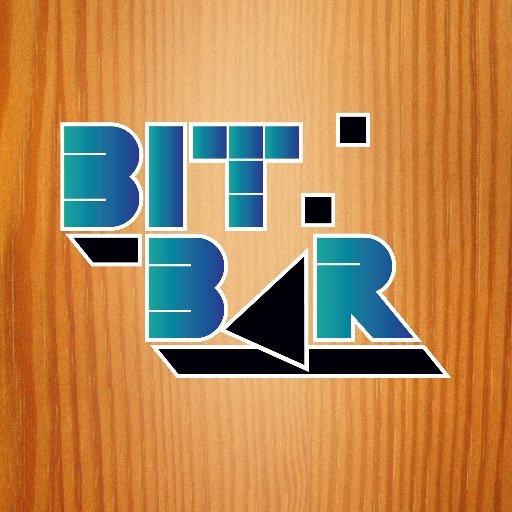 BitBar Salem is located on 50 St. Peter street and is set within the old jail house.  This unique bar provides over 30 classic arcade games for you and your friends to enjoy.  The main entrance features 2 long tables within the middle and arcade machines within the side of the building.  A bar area is set up to the right to grab your favorite beer or cocktails while you play your favorite games.  There is a small room to your right that features even more games and another small bar area as well.  An outdoor patio area is available if your finger gets tired from all of the button mashing.
Some classic titles include Galaga, Altered Beast, Mortal Kombat II, Donkey Kong, and many other nostalgic games.  Pinball machines like Hook are also around for those pinball wizards that want to challenge their friends in friendly competitions.  Best part about the arcade aspect?  ALL of the games available take one quarter!
BitBar Salem also comes with a menu featuring comfort food to enjoy.  Some food to snack on include flavored popcorn or BBQ Bit Sticks that are grass-fed beef jerky from the Walden Local Meat Company.  Notable sandwiches include the Elk Burger, a burger featuring smoked cheddar and bacon served on a Doughssant with black garlic icing.  A wide range of beers and cocktails are available at the bar.  One notable dessert on the menu is the Doughssant with maple bourbon bacon frosting and orange jam.  Foodies are sure to enjoy the eclectic range of options available on the menu!
I had an amazing time at BitBar Salem!  This was a great arcade restaurant and I would definitely come back again soon.  Arcade bars are hard to find these days, so it was great to find one so close to my home.  BitBar was a unique experience that blends classic arcade games inside a restaurant with American comfort food at your service.  It was so fun playing these nostalgic games that were created decades ago.  Hopefully there will be new games put in every once in a while.  If you are looking for a fun restaurant with lots of classic arcade games, I highly recommend checking this place out.  So grab your roll of quarters and head on over to BitBar Salem!